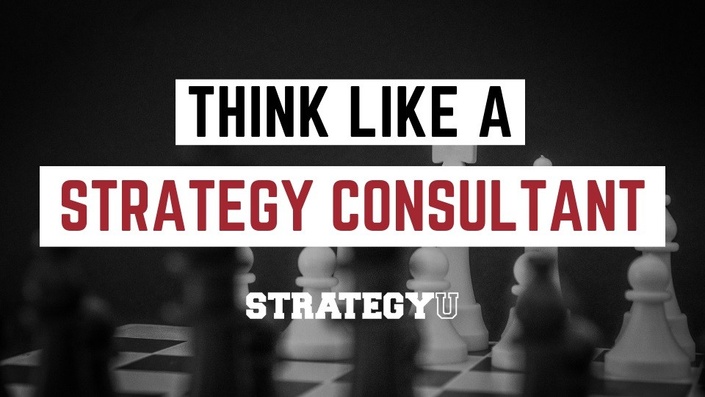 Think Like A Strategy Consultant
Learn the frameworks, tools & communication secrets of top-tier strategy consultants
Watch Promo
Enroll Now
What Makes Former Consultants Stand Out In Their Careers?
It Starts With Simple, Powerful Frameworks
Pyramid Principle
A way to structure your thinking to make compelling & persuasive arguments
MECE
A method of organizing information that makes it easier for others to understand
PowerPoint Storytelling
Present data and tell a stories in a way that doesn't put your audience to sleep
📩 Course Preview: Free 3-Day E-Mail Course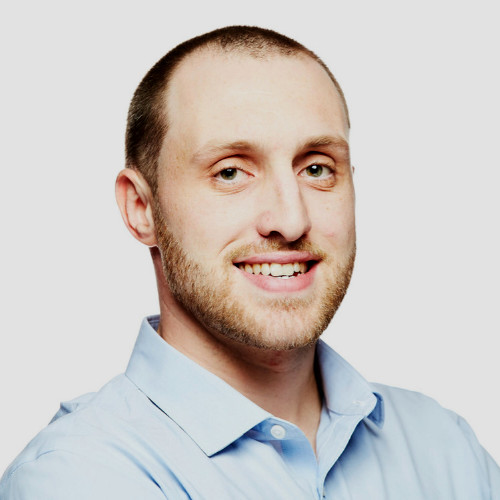 This course helped me get promoted! It provides a framework to communicate complex business problems in a clear and concise manner. I'd recommend it because I want more people to understand M.E.C.E.! It is also something I may recommend to people who are working for me or are trying to build businesses cases in a professional setting. 10 out of 10, would recommend!
I Want To Help Driven Knowledge Workers "Think Like A Strategy Consultant" In A Way That Will Accelerate Their Career

Here's the thing no one will tell you: It's easier to recruit people who worked in consulting than training people to become senior executives. Many people who have worked with former strategy consultants sense that they are speaking a different "language."

The problem? Most of these people are not good teachers.
I want to teach you these principles
Escape Middle Management:

The language of middle management is a language of getting stuff done and predicting how senior people will react to work. This course teaches you the "language" of senior leaders and will help you stand our in the way you present problems and lead teams.

Learn the language that draws the attention of CEOs and Boards:

At the highest levels you need to communicate clearly and simply and in a way that signals what steps to take next. The strategy consulting skills toolkit can help you learn how to think like a strategy consultant and start communicating more effectively.

Learn A Process That Enables You To Keep Improving: Despite talk about "learning," most companies want people to do their work in a reliable way and don't care if you keep improving. Today's knowledge work requires a continuous improvement mindset and this course will help you understand how an iterative approach to your work will help achieve that.
This Course Is Designed For
Knowledge Professionals who are in existing roles who working with data, are actively helping to shape the direction of their company, solving complex problems and giving executive-level presentations
Freelancers & Entrepreneurs who are looking to strengthen their work with a fundamental set of skills, frameworks and processes to help them generate insights, stories and plans for their clients as well as more clearly communicate to business audiences
Students who are passionate about using the consulting skills now and want to go deeper than case interviews to learn how to work as a consultant and not just land the job (note: if you just want to master case interviews to land a job, this is not the course for you)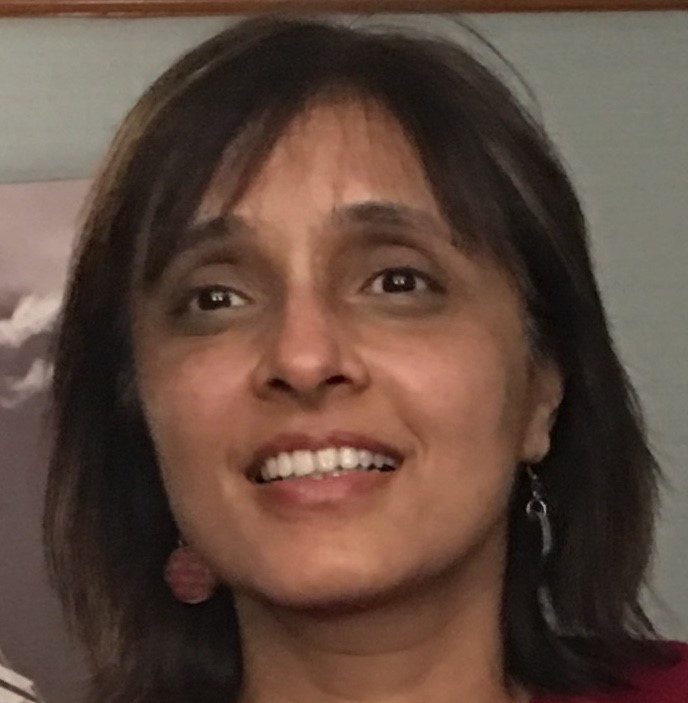 "I highly recommend Paul's "Think like a Strategy Consultant Course" as a useful start to thinking more critically about what and how you want to communicate to your audiences. Full of relevant tools and case studies, this course is sure to help you create, sharp, engaging and more persuasive presentations. Paul was an outstanding facilitator. He was concise, punctual, knowledgeable and respectful. He had everyone contributing in the class and provided clear guidance to help participants raise their game on thinking and communicating more effectively."
- Amita, Sustainability Leader, Unilever
Four-Week Learning Journey With Challenging Weekly Assignments

Week 1 - Mindset & Consulting Process

🧠 Module #1 - Consulting Mindset: Introduction to the basic consulting mindsets, mental models & consulting process
Week 2 - Synthesize & Structure
🎯 Module #2 - MECE Mind: The powerful framework to help you sharpen your thinking
💡 Module #3 - From Information To Insight: Introduction to the pyramid principle and synthesizing & organizing complex information
Assignment: Consulting services MECE assignment & mock chief of staff research assignment
Week 3 - Problem Solving
🔬Module #4 - Real World Problem Solving: Using MECE, Pyramid Principle and hypothesis tools to break down real-world problems into problems that can be solved
Assignment: Using SCQA & issue tress in a real-life Facebook strategy case study
Week 4 - Kick-Ass Presentations
📊 Module #5 - Kick-Ass Presentations: Learn the PowerPoint secrets of strategy consultants, master flow & understand how to craft your message to different audiences
🔥 Module #6 - Beyond Consulting Presentations: Creating Memorable & Persuasive Content: Implement tools from cognitive neuroscience and other disciplines to create memorable messages
Assignment: PowerPoint Pitch
---
Test Your Skills With Four Challenging Assignment

With each week you will receive an assignment as well as suggested answers. These will take you 1-2 hours or more each week and you'll get the most out of the course if you take these seriously. (Personalized feedback available for PARTNER level)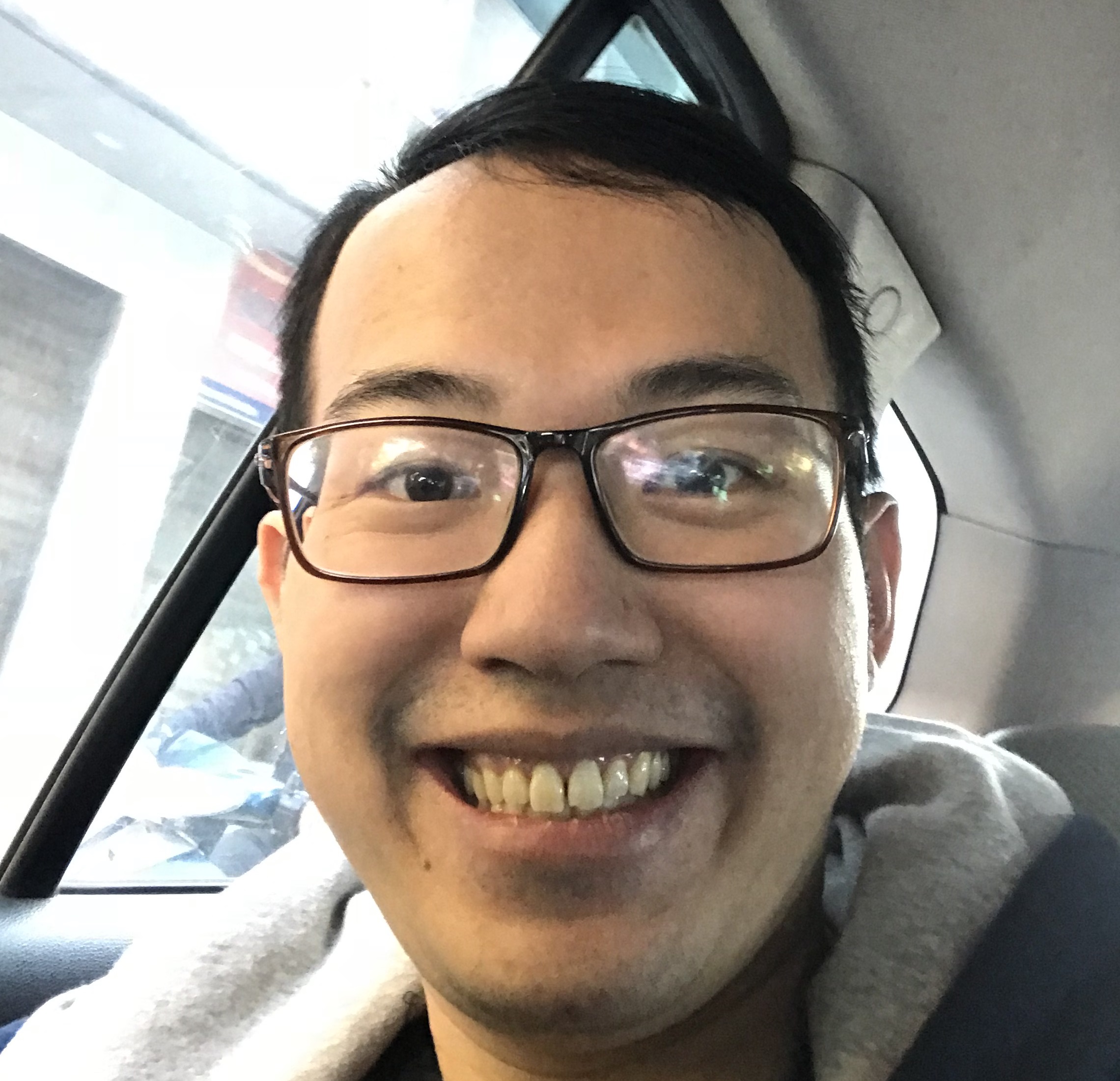 "Thanks to Paul's course, I learned to break down problems into smaller pieces and analyse them thoroughly. In addition, case studies were provided and discussed that really helped me understand the various aspects of a consultant's mindset in solving problems. The techniques of designing PowerPoint in a logical, structured manner are super helpful to level up one's presentation skills. I would recommend this course to anyone who is interested in learning from a former consultant or likes to solve problems!"
- Huy
The Course Is Available Immediately But Comes With A Suggested Weekly Schedule To Help You Finish
You will receive weekly e-mails that will give you an overview of what you will cover for the week, the assignment and any other relevant information

While you can complete the course at your own pace, it is designed to be completed in four weeks. You will receive a weekly e-mail giving context for the week and suggested timeline of completing the lectures and assignments.
Two options, both with LIFETIME ACCESS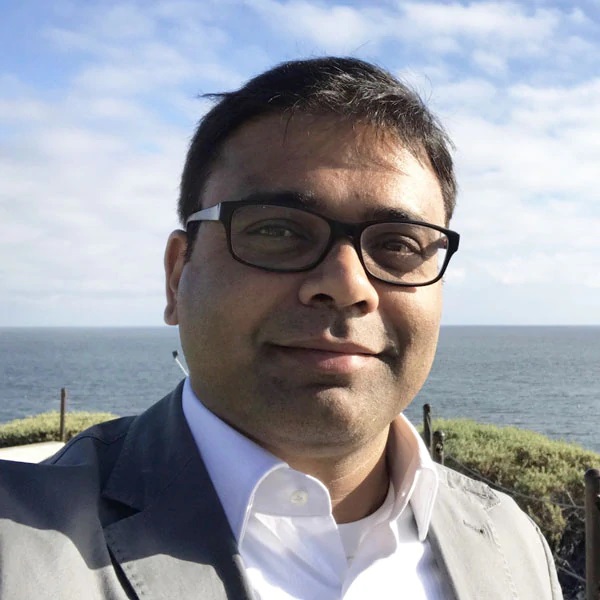 "I enrolled in the PARTNER version of the course which gave me access to 1-on-1 coaching with Paul. In addition to what I learned in the course I was able to use the coaching session to fine tune an upcoming CEO-level presentation. The session plus tactics learned in the course helped me simplify my message and highlight the big themes I was trying to convey. I highly recommend the course and working with Paul especially if you have an important presentation coming up at work."
- Sid, Director Tech Industry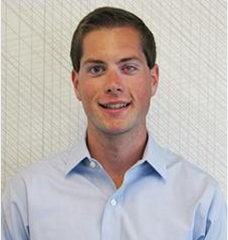 "The StrategyU strategy toolkit is one of the main reasons I have a job in consulting. This course will teach you about everything you need to know not only to succeed in interviews, but also on the job as well. From understanding the Pyramid Principal to making sure my analysis is MECE, I turn back to the strategy toolkit every day in my job at Bain."
Jeff, Consultant, Bain & Company
Quick Quiz: What do Sheryl Sandberg, Sundar Pichai, John Legend, Benjamin Netanyahu, Indra Nooyi, Clayton Christensen, Susan Wojicki and Jeff Immelt have in common?
Besides being incredibly successful in their chosen domains, they each spent time at McKinsey, Bain & Company or Boston Consulting Group early in their careers.

Here is Indra Nooyi, the former CEO of Pepsi

"
I don't think I could have gotten here without a strategy consultant background
because it taught me inductive thinking. It taught me how to think of the problem in micro terms but also to zoom out and put the problem in the context of its broader environment and then zoom back in to solve the problem"
While he didn't follow a traditional path after consulting, here is what 10-time Grammy award-winning John Legend said about the experience:
"I learned a lot. I met a lot of great people, I'm still friends with a lot of those folks, too. I
think it just ups your level of expectation for the kind of business you want to work with
. And how you work in teams, how you come to good decisions as a team, and I think all of those things helped me in my career, as a musician."
This Course Includes

Lifetime access with ongoing updates
2+ hours of lecture content and 25+ lectures
Simple and easy to understand lectures on MECE, Pyramid Principle, Issue Trees, Problem Solving, Slide Design, Storytelling, PowerPoint and Persuasion
A fun exercise to help you improve your ability to synthesize & structure
An in-depth real-world case exercise on Facebook's shift from desktop to mobile
An exercise that will enable you to create a complete powerpoint deck with a clear narrative and structure
Multiple challenging assignments that will enable you to put this principles into practice
What To Expect (How to get the most out of this course, from fellow students)
"To get the most out of this course, its best to take the assignment seriously and to try them before peeking at the solution"
" It may seem "easy" at the beginning, but stick with it. The simplicity of the first couple of modules becomes more useful as you go deeper into the material"
"If you have a project you are leading at work or a major presentation you are developing, this course can be timely and incredibly useful"
At The End OF This Course You Will Be Able To:
Understand and communicate in the "language" of strategy consultants
Be able to understand the difference between the symptom and a problem
Understand how to take a large set of complex data, facts & analysis and synthesize it
Organize a presentation in a clear, simple & persuasive way that inspires action
Have increased confidence in your ability to lead and structure complex projects
(Optional) Upon Completion: Cerftificate & LinkedIn Credential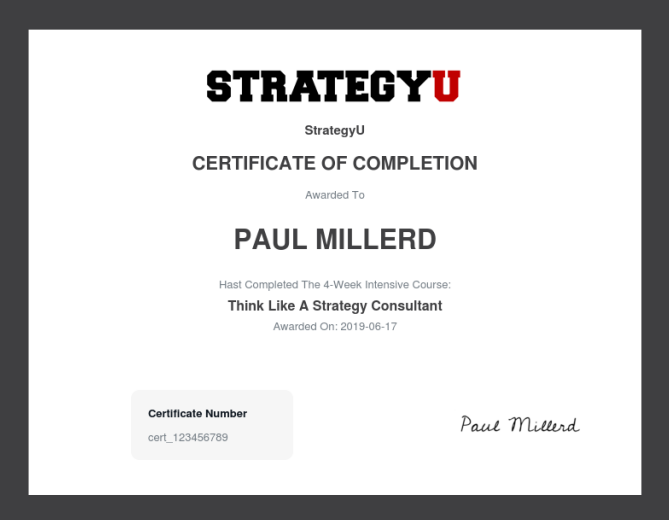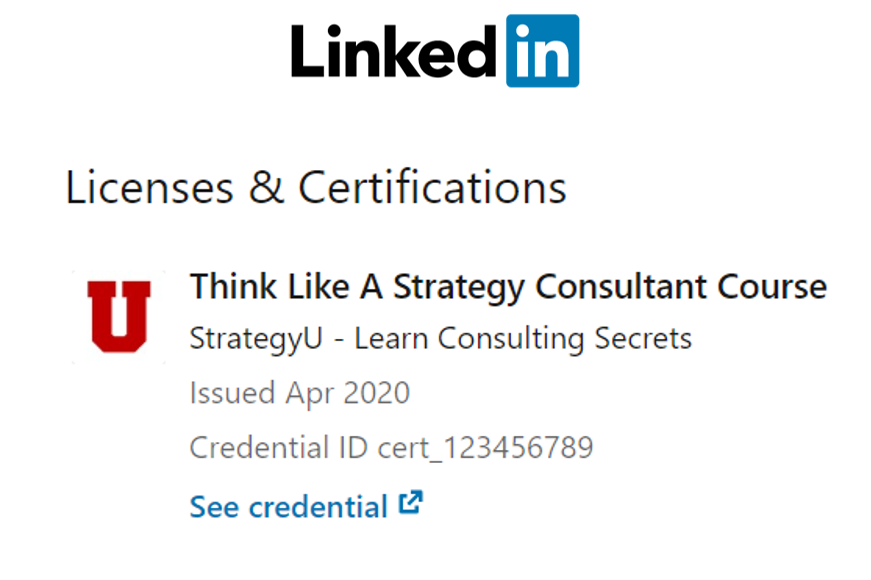 +Additional Bonus Content
Bonus Content: 100+ PowerPoint Template Slides that you will actually use ($49 Value including lifetime updates)

Bonus Content: video on 14 PowerPoint Hacks For Making Slides

Access to LIVE events such as interviews with ex-consultants, Q&A sessions with Paul and other specialized events
---
Have A Learning Subsidy @ Work?
Use this template to get reimbursed for your purchase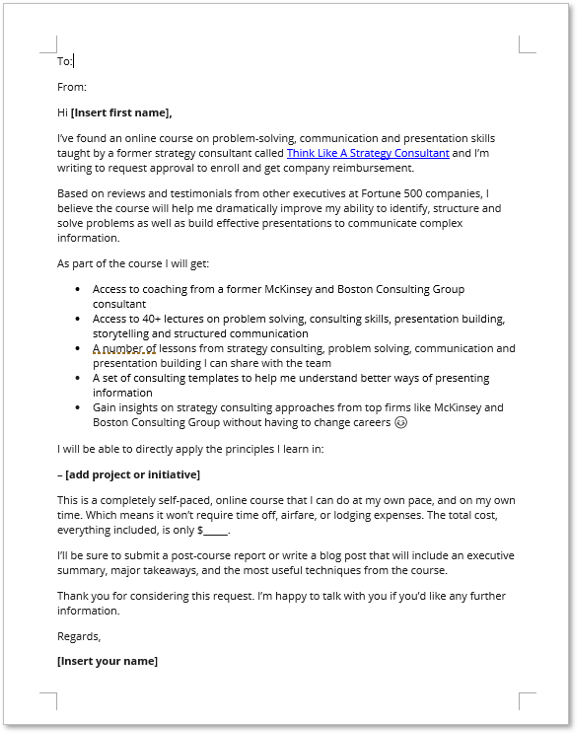 ---
🎁 FINANCIAL AID OPTIONS 🎁
I don't want want financial circumstances to hold someone back with the motivation to learn. If you want to be considered for a reduced gift price, please go through a pay-what-feels-right exercise to determine what works for your situation. Click here for the exercise.
---
Have More Questions?

Your Instructor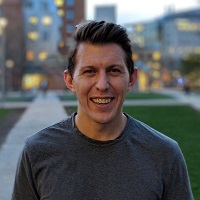 Paul is an experienced consultant with experience from McKinsey & Boston Consulting Group
He has worked in the consulting industry for over 10 years and is obsessed with breaking down the core concepts he learned in consulting and teaching them to others. He has helped build consulting skills training programs at multiple clients and coaches an undergraduate consulting group at the University of Connecticut, where mentoring and training efforts have helped students get hired for analyst roles at McKinsey, Bain, and BCG. At Boston Consulting Group, he was part of the faculty and helped develop content and lead trainings globally. To learn more about his experience and work: LinkedIn or Boundless

"This course gave me actionable tools that I can apply immediately in my work to make it more effective. Key consulting principles were taught offline and then brought to life through a few weekly interactive group sessions that really helped the material to sink in, while giving me a chance to share my work and get feedback - great format, and great value. Paul is an enthusiastic and knowledgeable teacher, and very willing to help! "
- Lois, Vice President, Humanitarian & Development, Mastercard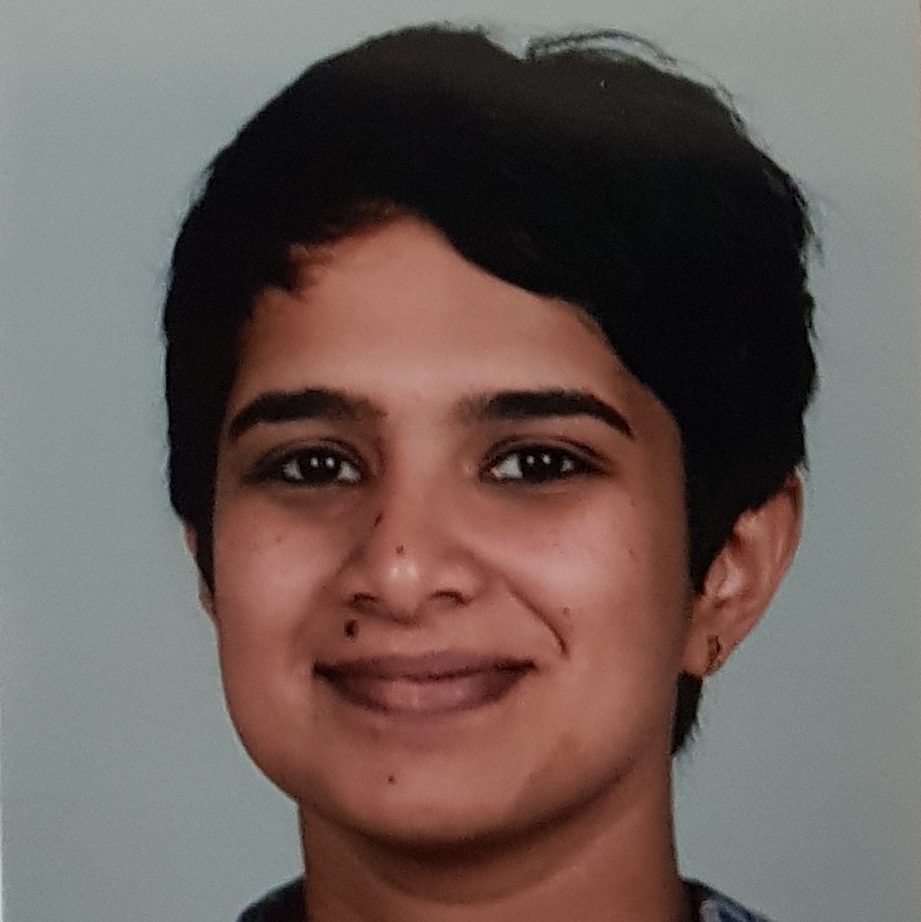 "The course material is very succinct and clearly draws upon the rich experience Paul has acquired during his career. Overall, StrategyU unravels the mystery behind how problems are solved in top-tier strategy firms and offers a great stepping stone, whether you are a student wanting to learn more or an experienced professional wanting to transition into this area."
- Akhila, PhD Student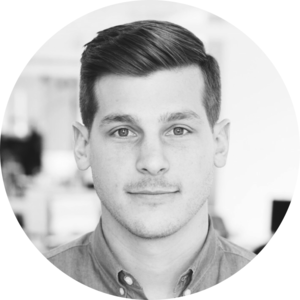 "Paul's ability to break down the "secrets" of strategy consulting in a way that made the concepts easy to understand and accessible was powerful. As someone leading a firm as a CEO, it helped me re-think how I frame discussions with clients and how I think about building my business. This course was invaluable in the discussions I have with my co-founder and how we think about our work."
Justin, Co-Founder & CEO, JjellyFish
Course Curriculum
Meet Paul & The Core Concepts!
Available in days
days after you enroll
Getting Started - Resources & Suggested Schedule For The Course
Available in days
days after you enroll
🆓 Bonus Content
Available in days
days after you enroll
I hope you consider enrolling in the course. My personal mission with this course is to help high-performers learn the fundamental mindsets, skills & frameworks without having to make a major career change to work in strategy consulting.
Frequently Asked Questions
How long do I have access to the course?
How does lifetime access sound? After enrolling, you have unlimited access to this course for as long as you like - across any and all devices you own.
What is the 30-day chipotle bowl guarantee?
Glad you asked. As an independent freelancer, my work is my reputation and if you feel I'm not delivering on the value, that crushes me. In all my work, I offer the "Chipotle Bowl Guarantee" which is a full refund PLUS $10 back so you can enjoy a free Chipotle Bowl for your troubles. No questions asked as long as you request this via e-mail and do it within 30 days.
What if I have questions?
You can e-mail Paul and he will usually answer simple questions. If you want more focused help, please purchase the VIP coaching tier.
Will this course help me land a job at a consulting firm?
It might help but alone probably not. The consulting industry still has a ritual around case interviews, which in my humble opinion are not the best way to figure out who might make a good consultant. These skills are probably helpful in addition to case interview training, but likely more helpful for professionals with a full-time job.